Click here for the report writing guidlines in the GFWC Club Manual.
Click here for the GFWC 2011-2012 Report Form in the

GFWC Club Manual

.
Click here for GFWC's description of In Kind Donations.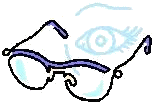 Look how streamlined reporting has become. No need to hold back - jump in, report and support GFWC (who can then give back and support your club even more by having the data). Reports are not only for awards, but fuel the GFWC cycle, more reporting, more recognition and public support, more back to the clubs.
Remember these important reasons for writing a report:
Reports give your club members a sense of accomplishment.
Reports provide a permanent club record.
Reports help your club and club members receive recognition from State and National organizations and peers.
Statistics from reports are used by GFWC to obtain corporate sponsors.
6
Steps for a completed report will include the following
in this order:
Junior Report Cover Sheet
Questionnaire (Membership, Leadership, Communications/Identity reports only)
Bulleted List of Projects/Programs
Narrative Page, maximum 2 projects/programs described in greater detail (optional)
Backup Page (optional) should support the narrative projects only
Bound in a Red or blue folder, depending on club size
Division I (31+ members)- Blue folder
Division II (30 or less membership) - Red folder
4
copies needed: ORIGINAL report plus 3 photocopies of each report
ORIGINAL report in colored folder to CSP Chairman
One photocopy also to the CSP Chairman
One photocopy of EACH report to the Junior Director
One photocopy of EACH report to the GFWC of Massachusetts President
2
copies needed: GFWC Report Form: A completed ORIGINAL and ONE copy to the Junior Director
Tips For Successful Report Writing


One
: Know the Definitions:
Community Service Programs:
These are programs and projects that clubs initiate independent of any GFWC relationship, while meeting the needs of their own communities.

Partnerships
: These are programs and projects that a club carries out on behalf of the national or international level organizations with whom GFWC has a formal relationship, or partnership. these partners have developed programs specially designed for GFWC clubs. GFWC partners are selected by GFWC on the national level for their commitment to providing programs and members benefits that are unique and targeted for GFWC clubs.
GFWC Community Service Programs (CSP):
These are the major emphasis areas from GFWC International. There are six Community Service Programs, with specific GFWC programs to support in each one (Partnerships).
Arts:




Community Service Progarms




Partnerships




Conservation:




Community Service Progarms




Partnerships




Education:




Community Service Progarms




Partnerships




Home Life:




Community Service Progarms




Partnerships




International Outreach:




Community Service Progarms




Partnerships




Public Issues:




Community Service Progarms




Partnership
GFWC Special Projects
Advocates for Children–GFWC Junior Special Project
Signature Project–Domestic Violence Awareness and Prevention

GFWC Advancement Guide Area
Communications and Public Relations
Fundraising and Development
Leadership
Membership
Public Policy and Legislation
Women's History and Resource Center (WHRC)
Project:
Work that your club does as a group. (a bake sale, a membership drive)
Program:
A speaker or activity done at a CLUB MEETING. Keep track of the number of members
and guests that were in attendance.
In-Kind Donations:
Monetary values for goods provided.
Dollars Donation:
Dollars Donated is the monetary amount donated to participate and fund
programs and projects
Monetary donations:
Amounts of money donated by check or cash.
Material Donations:
Items donated such as books, medical supplies, clothes, food, etc. (include
the reasonable value of these donations)
Participating Members:
The number of members involved in a project or program. Count
members only once, the number of members participating cannot be
more than the number of dues paying members in your club. Keep track
of all hours spent by all members. Include planning, set-up, publicity, etc.
Double Reporting:
Reporting the same project in two different reports. In order for statistics to be
valid, this is
NOT
allowed in any CSP or Special Project. Except: Statistics
from your Community Improvement Contest project should be reported under
the appropriate Community Service Program or Special Project area.
Number of Members:
Can be found by looking in the current GFWC of Massachusetts Manual.
Find your club and the number listed for your members is the number you use on your report forms.
Fundraiser:
A project to raise monies for the general treasury and/or for a specific purpose.
Questionnaires:
A "checklist" provided by some CSP Chairman to facilitate the reporting of
projects or procedures that most clubs use. Items covered in the questionnaire
should not be reported again on your bulleted List of Projects/Programs
Cover Sheets:
Can be found following each of the Program/Project/Guide area pages.
Junior Statistical Form:
Clubs no longer report directly to
GFWC
. Only the State President sends
reports directly to them. We have included a form for clubs to fill out to better enable the President to complete her form. you can get the form
here
.

Two:
Preparation
Decide:
Who will write which reports for your club. This can be decided as early as January of the reporting year. Report writing is a leadership skill; ideally, reports should not all be written by one person. Some clubs have Community Service Program chairmen write reports, other have a report committee.
Where will your Community Service Program project, program, or donation be reported under.
Gather: